TrueWash Universal Wet/Dry Sanitizing System with UV-O3
MSRP $349 / Sale Price $99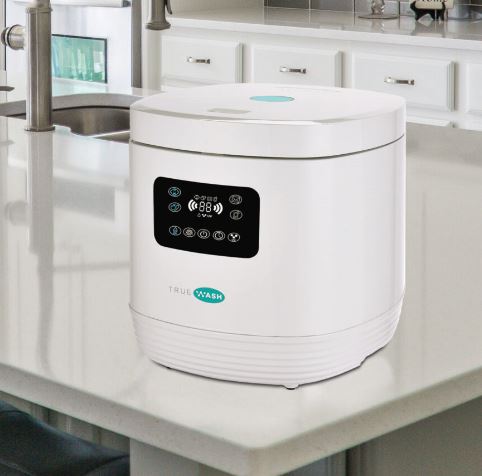 The Only System to Combine Activated Oxygen and Ultra Violet Light in both a wet and dry mode for universal sanitation.
Advanced UV-O3 technology combines ultra-violet light and activated oxygen in a wet or dry application to remove bacteria on fruits, vegetables, baby toys, and more by up to 99.9%.
TrueWash utilizes a patented, chemical-free process that uses UV light and activated oxygen that is FDA approved for food contact.
Great on Kitchen Counter Tops, in the Laundry Room and on Islands Prep Stations.
Eight quick-start buttons with four auto modes and four manual modes for both dry and wet cleaning settings.
Reduces water consumption - with efficient use of water per each cycle. Activated carbon filter prevents ozone from releasing into the air.
Auto pre-set modes include:
Produce – Fruits / Vegetables

Dry Beans, Rice or Grains

Infant Bottles/Pacifiers/Small Toys

Eating Utensils / Handheld Electronic Devices