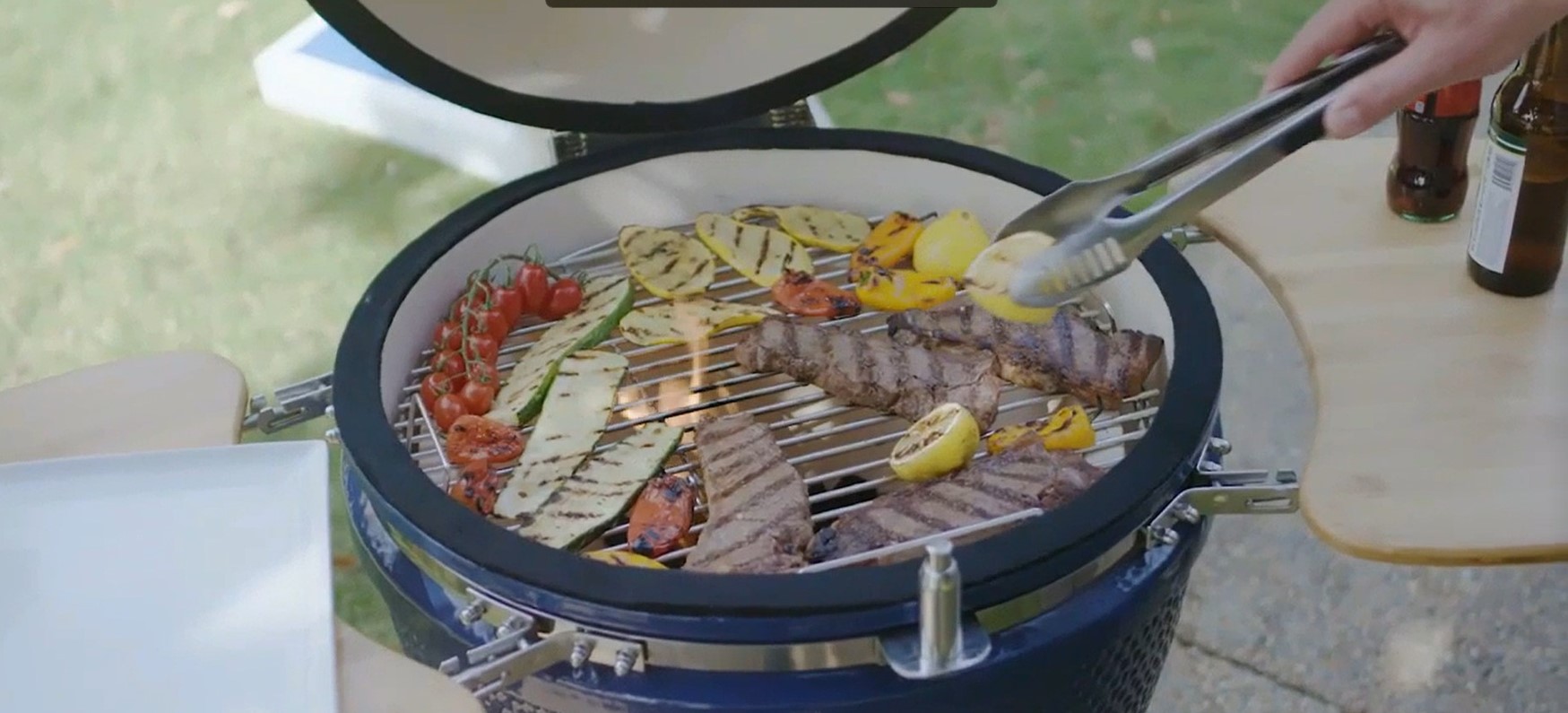 Highest quality. Superior features and accessories. Affordable prices. Continuous innovation.
All Kamado Grills include the Electric Starter, Grill Cover and Pizza Stone / Heat Deflector.
Find out why Lifesmart Grills are better than the competition.
History of Kamado Cooking
The practice of grilling began over 500,000 years ago. Grilling as we know it, however, began to gain popularity more in the 1940s and 50s thanks to backyard and camping barbecues. The origins of the Kamado Grill trace back to the Chinese approximately 3,000 years ago who developed a ceramic cooking device. The innovation around ceramic cooking has only become more popular in recent decades as kamado grills became readily available to purchase for home backyard use.
6-in-1 Kamado grill allows you to grill, smoke, roast, sear, braise and even bake.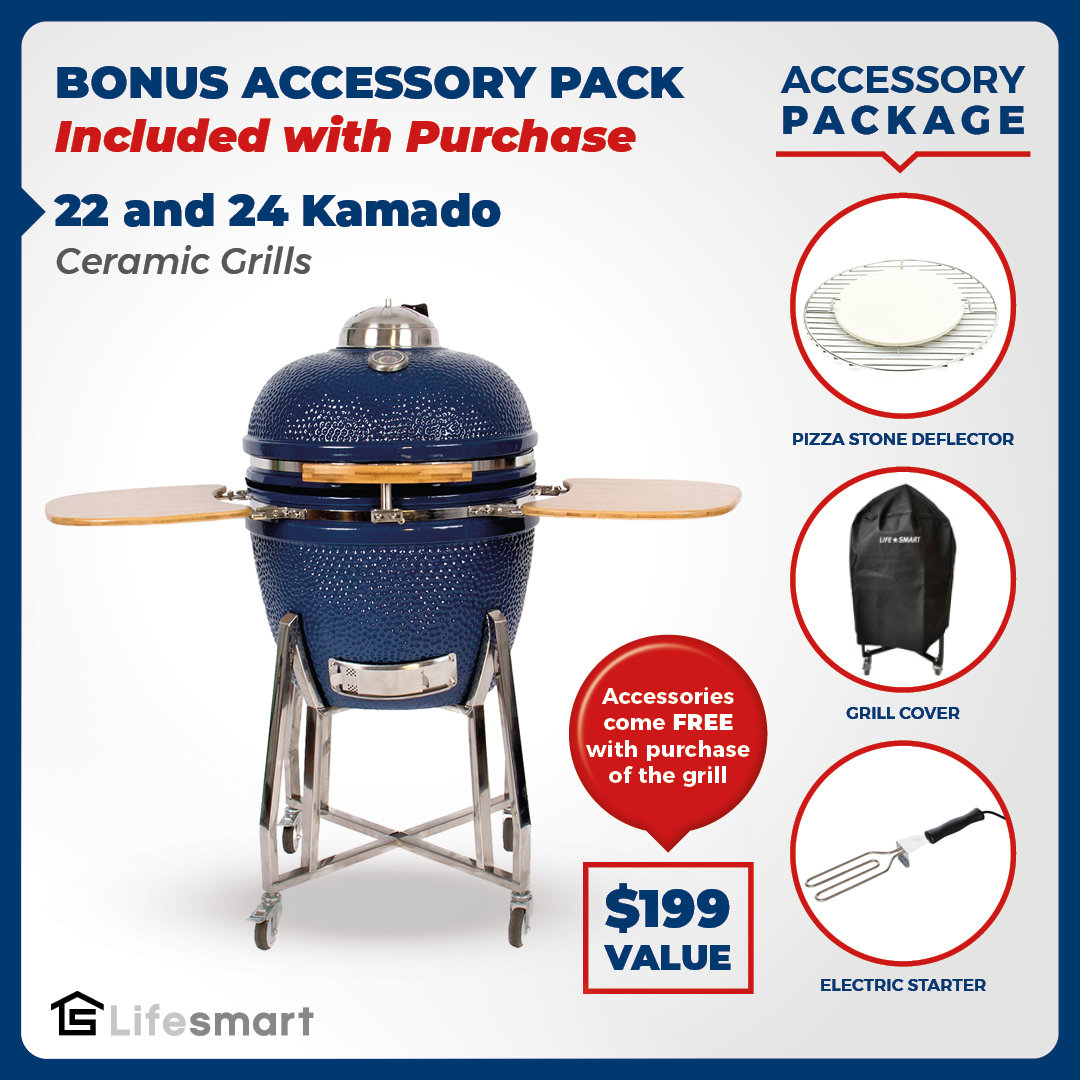 VALUE
All Lifesmart Kamado Grills includes the accessories that you need to get started.
Every model comes with an Electric Starter, Grill Cover and Pizza Stone / Heat Deflector.
We offer a 1-year Parts Warranty on all of our grills.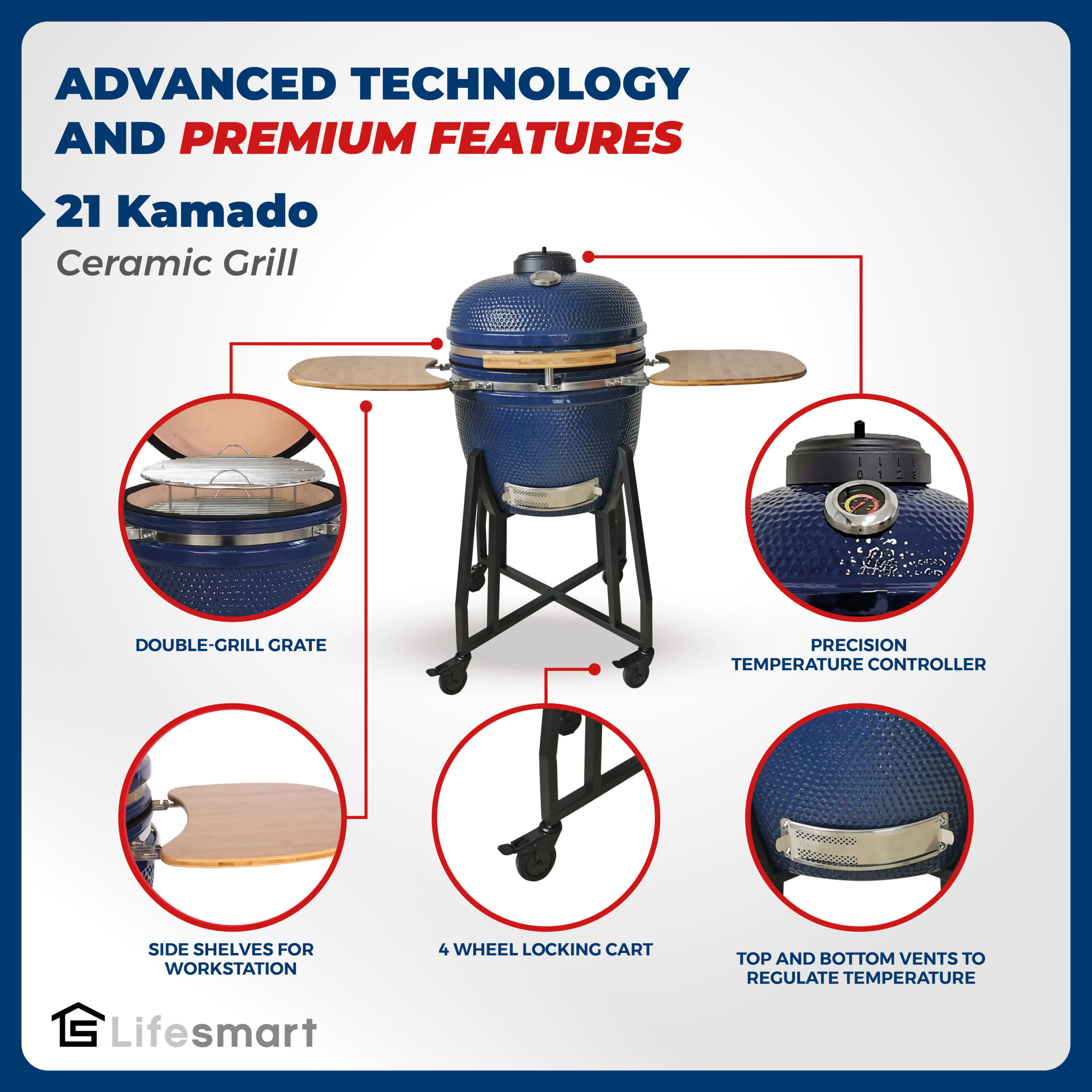 INNOVATION
We are constantly introducing new models, sizes, colors and accessories for our Kamado Grill Series.
Lifesmart Kamado Grills include wheeled-locking carts, drop-down bamboo side shelves, top and bottom vents to regulate temperature and precision temperature controller.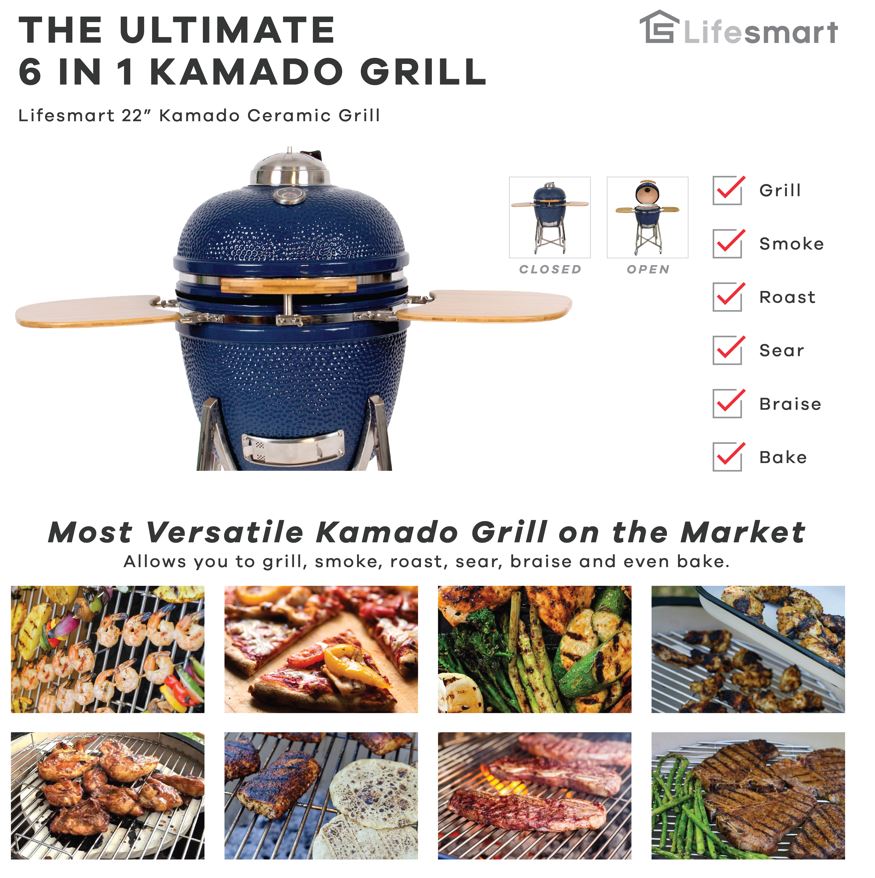 QUALITY 
Crafted to perform better and last longer. Our goal is simple: that each product bearing our name becomes a trusted part of exceptional grilling experiences.
Create the perfect meal with ease every time.